It's hard to find good pictures of it but the Tazzmission might work in MMA.
Left arm hooked under your opponents left arm and you bring the hand behind the head, right arm pressing the throat with right hand gripped to your left forearm.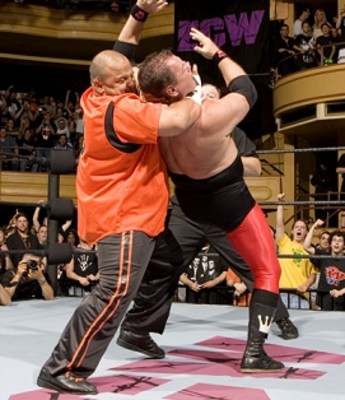 For MMA purposes the version where you're on your back, opponent on top and your legs are holding him in place seems more practical.